JAN'S BOOKS
PRICE OF HONOR | CAUGHT IN THE CROSSFIRE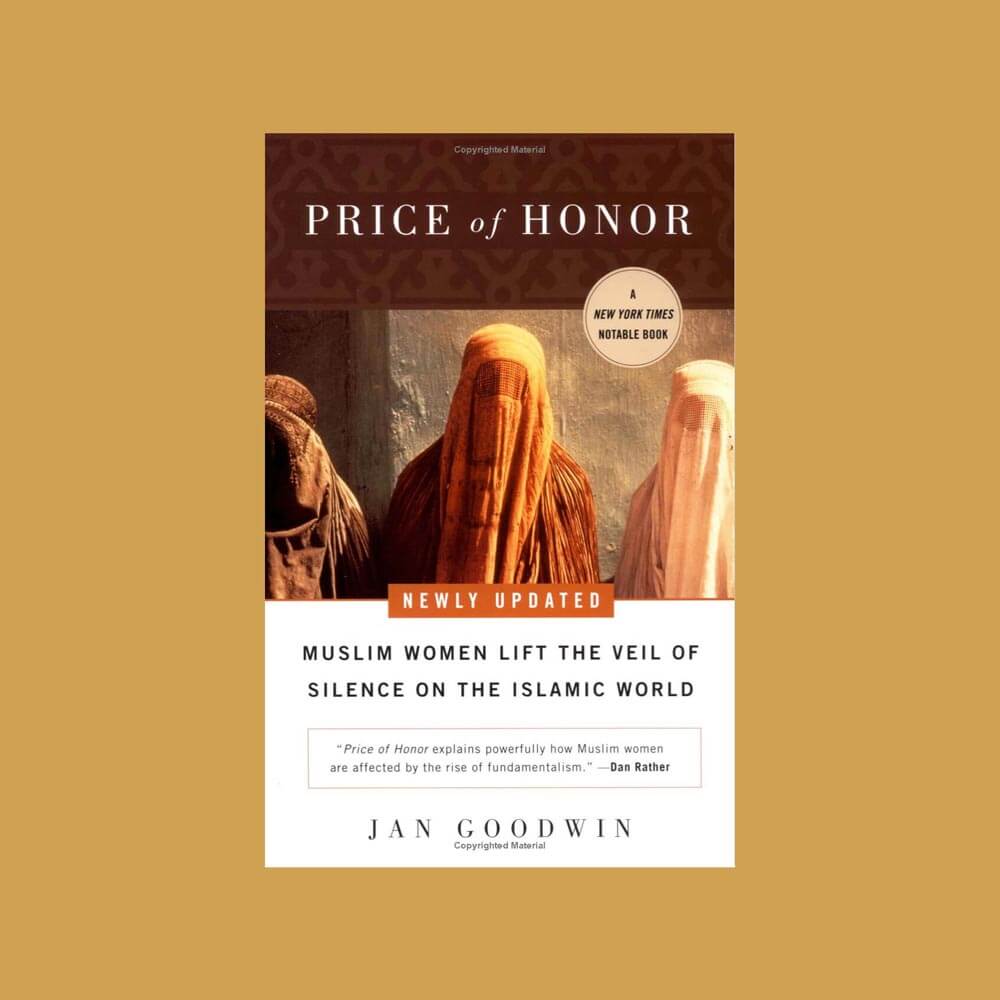 Price of Honor
JAN GOODWIN is the author of Price of Honor, which examines how Islamic extremism is affecting the lives of Muslim women, (published by Little, Brown, paperback by Plume-Penguin, and a Book-of-the-Month Club Selection). To research "PoH," Goodwin, who has lived and worked in the Islamic world, traveled to 10 countries: Afghanistan, Pakistan, Iraq, Iran, Saudi Arabia, Kuwait, United Arab Emirates, Jordan, Israel (West Bank & Gaza), and Egypt.

Price of Honor is a New York Times notable book, and is a course requirement at colleges across the country.
Caught in the Crossfire
Goodwin is also the author of Caught in the Crossfire (E.P. Dutton) for which she spent three months traveling with the Afghan Resistance behind enemy lines during the Soviet-Afghan war. "CinC" was nominated the best book on the war by the L.A. Times, and the book of the year by Nobel Laureate Doris Lessing for the London Sunday Times.

Both Caught in the Crossfire and Price of Honor have been translated into a number of languages.