ABOUT JAN
AWARD-WINNING JOURNALIST | AUTHOR | EDITOR | LECTURER | PHOTOGRAPHER
JAN GOODWIN is an award-winning author and journalist for national publications, who writes for: The New York Times Magazine; The Nation; Harper's Bazaar; O, the Oprah Magazine; MORE Magazine; Marie-Claire; Real Simple; Reader's Digest; Family Circle; Good Housekeeping; Ladies' Home Journal; Redbook; Glamour; AARP; New York Magazine; Discover; Self; and Utne.
She has also been a Contributing Editor for MORE Magazine, and Senior International Editor for Marie-Claire Magazine.
Bylines have appeared in Biography; Conceive; Cosmopolitan; Jane; Lifetime; McCall's; Mademoiselle; New Woman; Rosie; Spirituality & Health; and UN publications.
Article topics include: investigative reportage; social justice; international issues; war, conflict and human rights; medical and health; and profiles. Interviews include heads of state, royalty and rebel leaders, and numerous personalities.
Jan Goodwin on Wikipedia.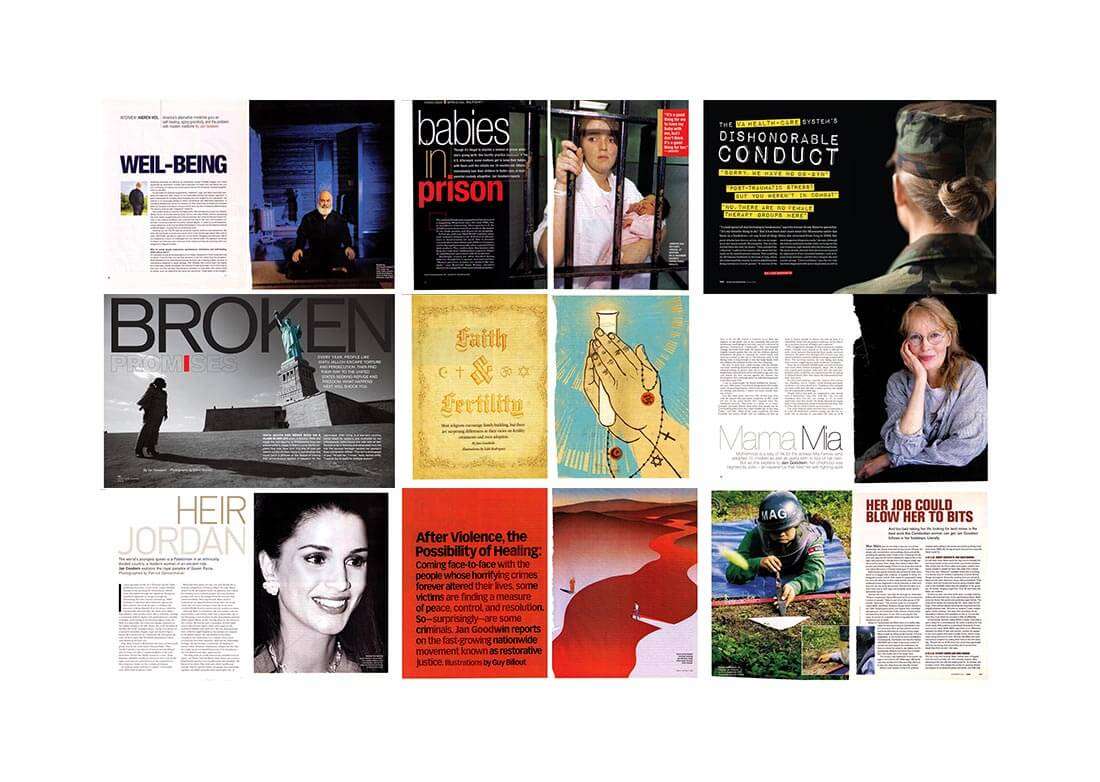 EXPERIENCE
Jan's prior experience includes being: Executive Editor at Ladies' Home Journal; and at US Magazine, when it was launched by The New York Times Magazine Development Company. She was Editor-in-Chief of On The Issues, a political women's quarterly then in print; and News Editor of Britain's largest news and feature syndication agency. 
INTERVIEWS
Her interviews include heads of state, royalty and rebel leaders, plus celebrities and political profiles.
Areas of War and Conflicts
She has covered wars/unrest in Afghanistan, Angola, Bosnia, Cambodia, Democratic Republic of Congo, El Salvador, Guatemala, Ethiopia, Iran, Iraq, Kosovo, the Middle East and Gulf, Northern Ireland, Sierra Leone, South Africa, Sri Lanka, and Uganda.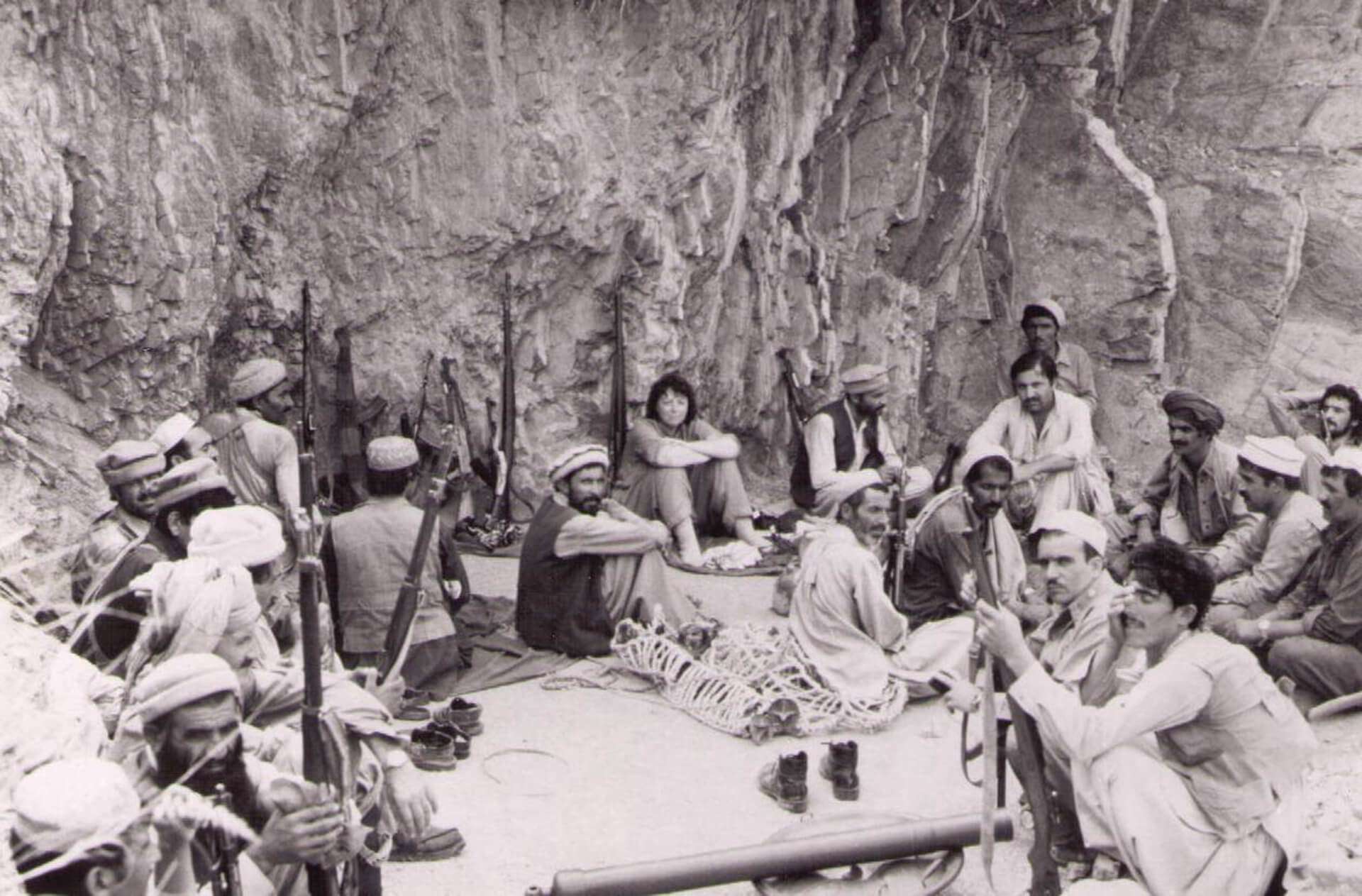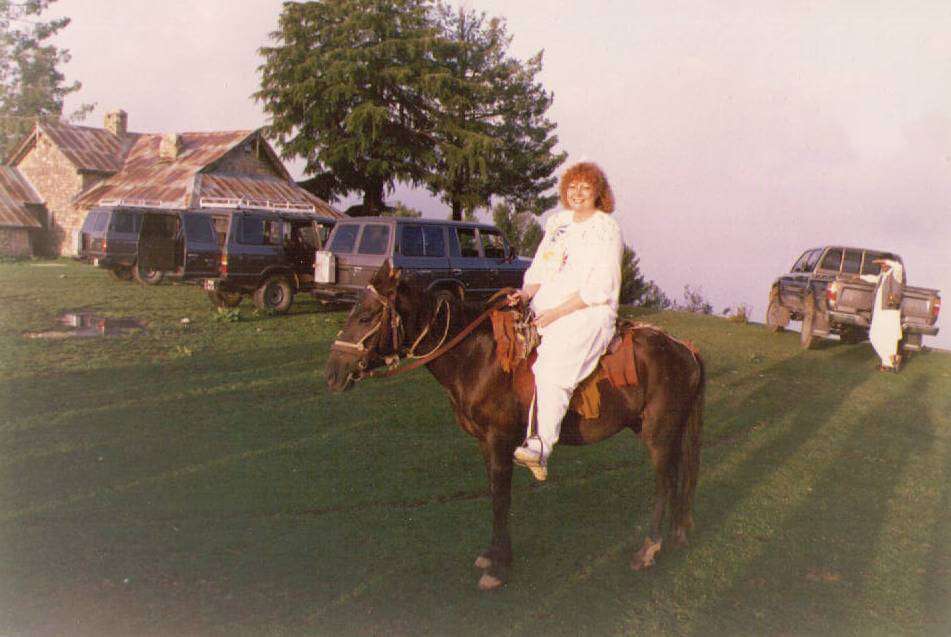 U.S. Save the Children
In a hiatus from journalism, Goodwin started and ran the U.S. Save the Children's multimillion dollar humanitarian program for wartorn Afghanistan for four years. Funded by USAID, the UN, and EU, projects included transporting humanitarian aid under war conditions, reconstruction of bomb-damaged infrastructure, including schools, hospitals and clinics; mother & child health; income-generating / microenterprise.
Her involvement with Save the Children was an outgrowth of her longtime human rights activism.
Membership Affiliations
Author's Guild
American Society of Journalists and Authors
Committee to Protect Journalists
Mediabistro
Lightstalkers